MOMO 1968 Limited Edition Steering Wheel
Written by
Brown Geeson
on . Posted in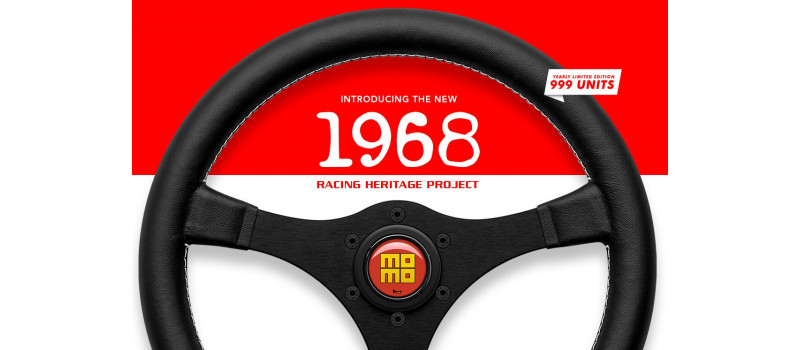 Inspired by the construction of the original "Jackie Stewart" steering wheel and re-imagined in 2021, this 350mm MOMO steering wheel is limited to only 999 pieces!
The 1968 is part of the new MOMO Racing Heritage Project, and features extra smooth black leather with white parallel stitching.
Finished with a new gloss red horn button, which utilises the "stacked" MOMO heritage logo.
Stock arriving in November 2021.