MOMO Embossed Brown Leather Horn Button
Written by
Brown Geeson
on . Posted in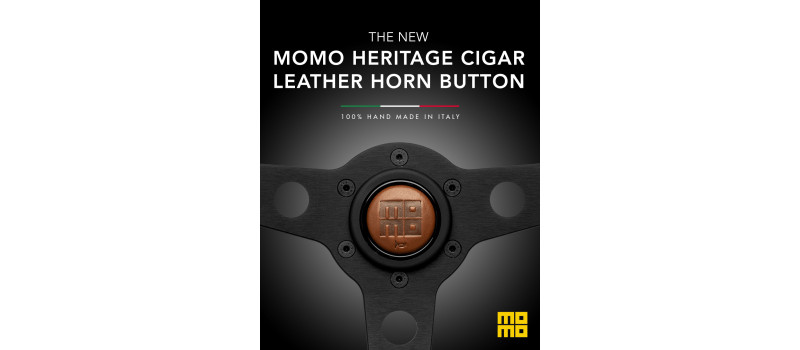 For the first time in history, an embossed leather horn button is now available from MOMO!
This premium looking horn button will immediately uplift the look of your steering wheel.

The MOMO Cigar Brown Leather horn push has two electrical contacts enabling ease of fitment across all vehicles in today's market.

Featuring the stacked MOMO Heritage logo embossed into the premium cigar brown leather, 100% handmade in Italy.

Available in proud fitment with a round lip only. Compatible for use with any MOMO steering wheel.