MOMO Mod.07 Heritage Wood Steering Wheel
Written by
Brown Geeson
on . Posted in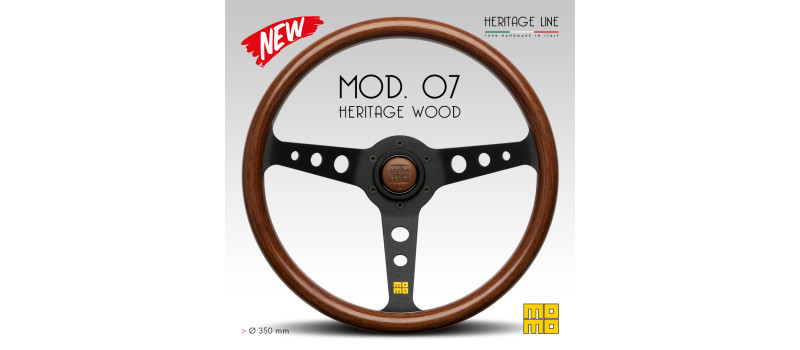 The MOMO MOD.07 Heritage steering wheel is produced from the finest premium Italian mahogany wood and features black cut-out aluminium spokes, with the stacked MOMO heritage logo CNC engraved and hand enamelled in yellow on the lower spoke.
This steering wheel is completed with finger grooves on the rear, and a unique embossed brown cigar leather MOMO horn button, the MOMO Mod.07 Heritage is the ultimate choice for those wishing to retain the character of their vehicle whilst refreshing the interior.

100% handmade in Italy by the finest craftsmen.
This new steering wheel can only be described as a thing of beauty!