MOMO Montecarlo Microfibre Steering Wheel
Written by
Brown Geeson
on . Posted in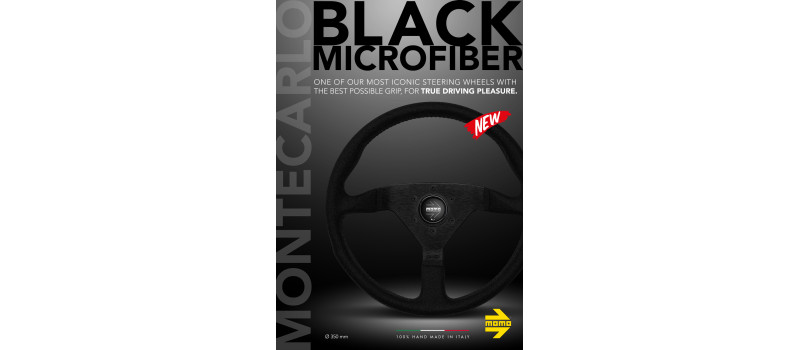 The MOMO Montecarlo Microfibre steering wheel is produced from the finest premium Italian black microfibre and features black cut-out aluminium spokes and a "Black Edition" logo laser etched on the right-hand spoke.
What is microfibre? This is a synthetic suede/alcantara which gives the same feel, but it is harder wearing in road car applications where gloves are not worn by the driver.
This steering wheel is completed with a matt and silver MOMO Arrow horn button, making this the ultimate choice for those wishing to retain the character of their vehicle whilst refreshing the interior.

100% handmade in Italy.