MOMO Ultra Black Edition Gear Shift Knob
Written by
Brown Geeson
on . Posted in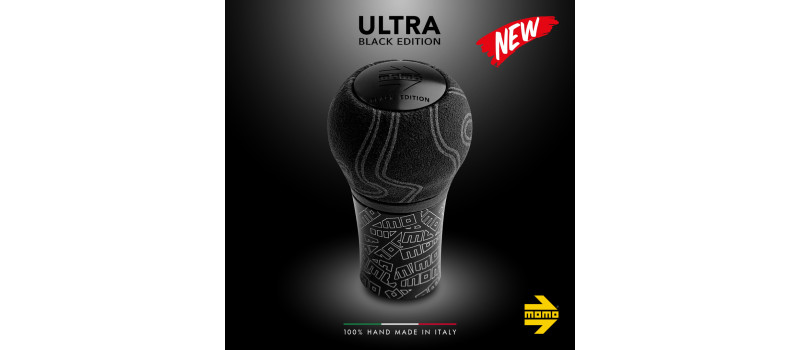 The MOMO Ultra Black Edition Gear Knob is produced from a fully machined aluminium body with a premium microfibre finish.
What is microfibre? This is a synthetic suede/alcantara which gives the same feel, but it is harder wearing in road car applications where gloves are not worn by the driver.

The MOMO Ultra Black Edition is produced with a laser etched sticker-bomb effect of the MOMO logo around the collar and a MOMO arrow logo on the top.