MOMO Ultra Black Edition Steering Wheel
Written by
Brown Geeson
on . Posted in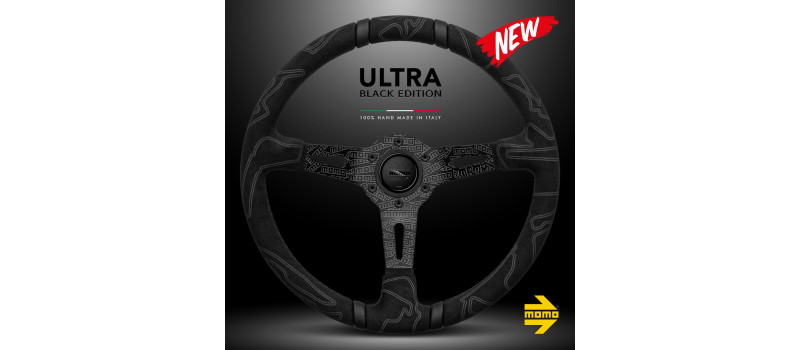 The MOMO Ultra Black Edition Steering Wheel is a sporty, dished wheel produced from the finest quality black microfibre.
What is microfibre? This is a synthetic suede/alcantara which gives the same feel, but it is harder wearing in road car applications where gloves are not worn by the driver.
Featuring black leather quick reference position markers and some of the world's most famous racing circuits lasered on the rim, this wheel was designed to provide that true race feel.

The MOMO Ultra steering wheel features black cut-out spokes with a laser etched sticker-bomb effect of the MOMO logo and an embossed gloss black MOMO logo on the right-hand spoke, with a contrasting MOMO Italy horn button in matte black.